Get Certified in PureKNF in Hawaii
KNF Farm Training offers 7 day PureKNF Level 1, 2 & 3 Certification Programs designed to give you the lessons you need to be proficient in the practice, manufacture and in mentorship of Korean Natural Farming.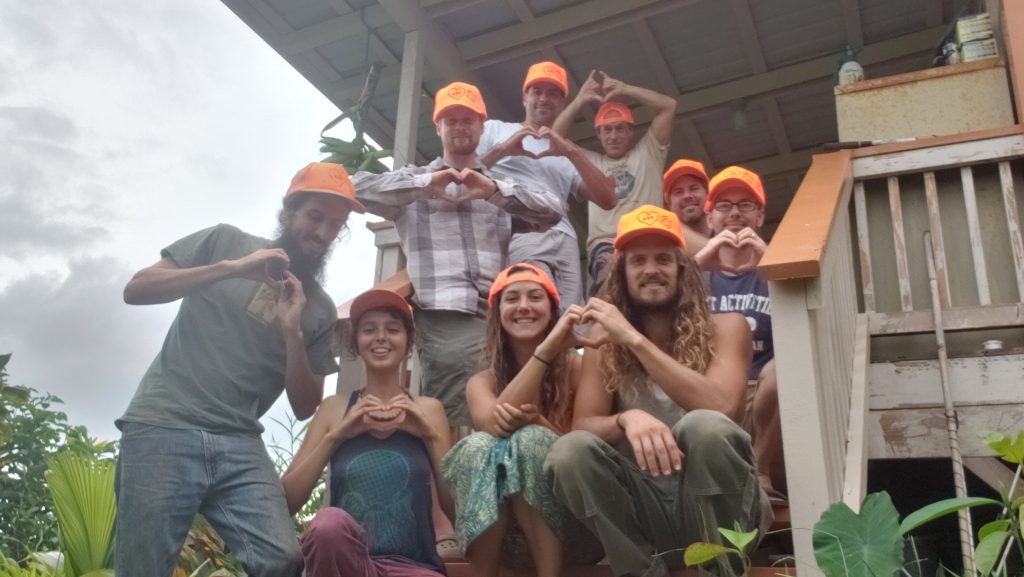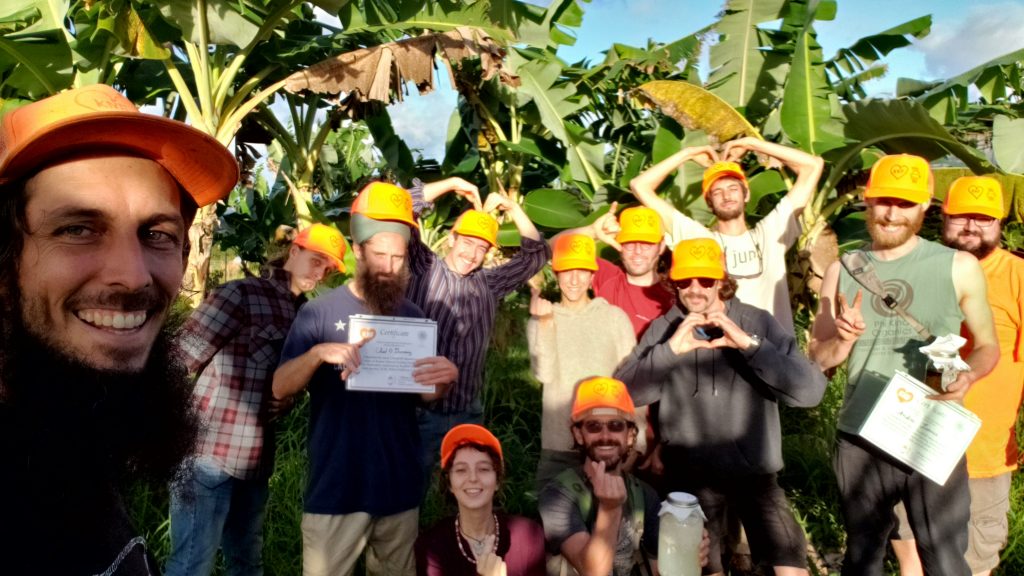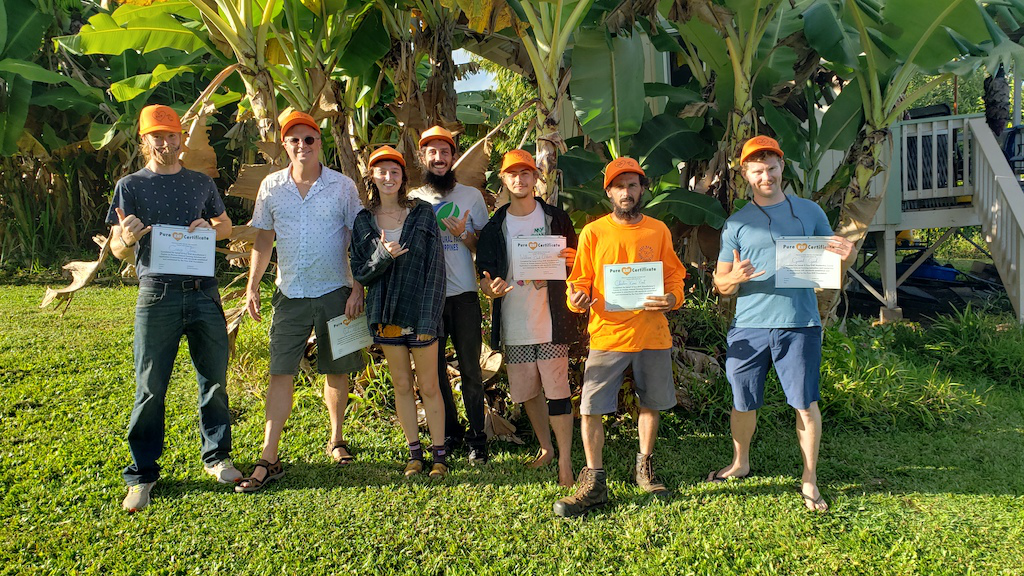 KNF Solutions Manufacturing
Quality you can trust
Solutions Training courses cover the essential foundation of KNF including
KNF Microbes (Indigenous Micro Organisms)
KNF Police (Lactic Acid Bacteria)
KNF Cleanser (Live Vinegar)
KNF Food (Fermented Plant Juice)
KNF Medicine (Herbal Nutrients)
KNF Fuel (Fish Amino Acid)
KNF Structure (Calcium Phosphate)
KNF Reproduction (Water Soluble Calcium)
KNF Minerals (Seawater)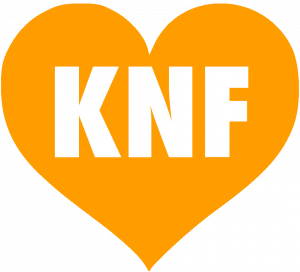 KNF Farm is Accredited as a Certifier of KNFCertification.org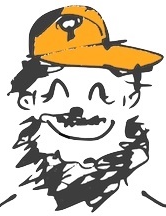 Our Primary Instructor is Eric Drake Weinert. Drake is the most certified instructor in KNF in the United States and is well spoken.
Get to know Drake through social media
"Thank you so much! I can't begin to tell you how much I enjoyed being there for the series. Hope you're well."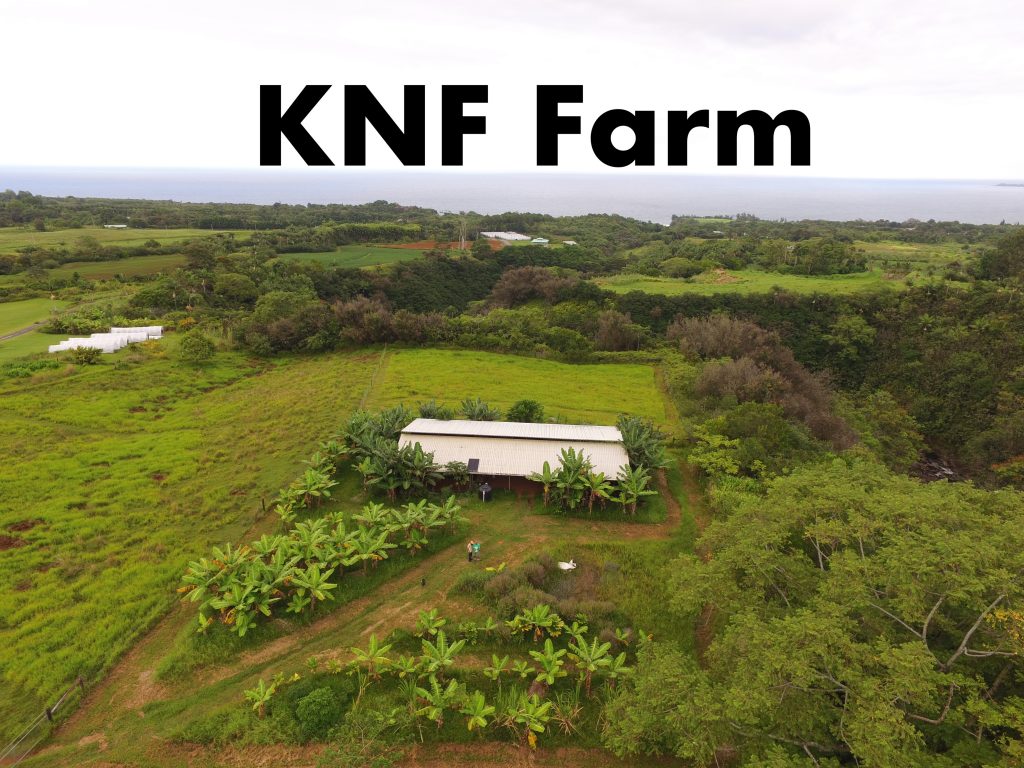 drakew@gmail.com
202-643-7253
P.O. Box 59
Papaikou, HI
96781
We Have Onsite Farm Accommodations
Book a room or cottage with us
We have both private cottages with queen or king beds for an additional $80 a night, or we have a more affordable shared room bunk option for $20 a night available. Email drake about the availability and link to book your stay with us.
Get a full immersive experience by staying right on the farm! Work with us and apply the knowledge you are learning in real time, ask practical questions, and feel how it's done with your own hands. We offer comfortable accommodations in our cottages at an affordable price. Nowhere in Hawai'i can you stay and get this kind of deal!
Visit our farm
Follow our progress
Watch KNF Grow
#KnfFarm